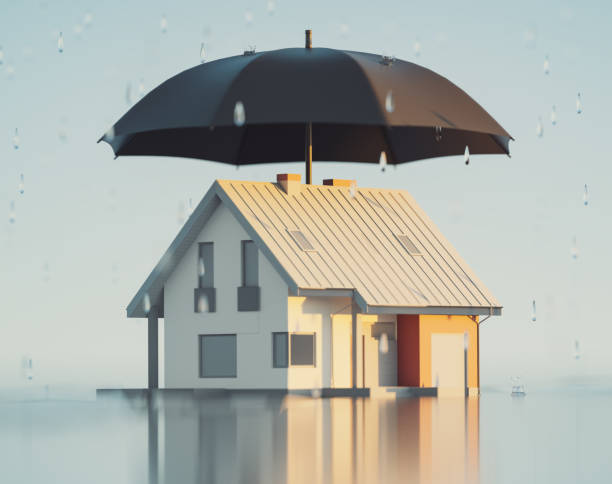 In the ever-evolving landscape of insurance, one area that demands meticulous attention and understanding is Property and Casualty Insurance. This branch of insurance is essential for both individuals and businesses, offering protection against various risks associated with property, liability, and legal responsibilities. In this article, we will unravel the intricacies of property and casualty insurance, shedding light on its nuances for insurance professionals and newcomers alike.
Understanding the Basics: Property & Casualty Insurance Explained
Property and Casualty insurance is a broad category that encompasses policies designed to protect against property losses or damage, as well as legal liability arising from injury or damage to others. It is a crucial aspect of risk management for businesses and individuals alike. There are 2 components of property and casualty insurance. Property Insurance covers damage to or loss of the policyholder's property. This can include homes, businesses, and personal belongings. Casualty Insurance focuses on liability and legal responsibilities. This includes liability coverage for accidents in which the policyholder is deemed responsible.
Types of Property and Casualty Insurance Policies
Homeowners Insurance: Homeowners insurance protects homeowners from financial losses caused by damage to their property. It typically covers the house, personal belongings, liability for accidents, and additional living expenses during repairs.
Commercial Property Insurance: Businesses invest in commercial property insurance to safeguard their physical assets, including buildings, inventory, equipment, and furniture, from various perils such as fire, theft, or natural disasters.
Liability Insurance: Liability insurance is a vital component of coverage that protects individuals and businesses from legal claims due to bodily injury or property damage caused by negligence.
Business Interruption Insurance: This specialized coverage compensates businesses for lost income and helps cover operating expenses if a covered peril interrupts normal business operations.
Do you need to complete continuing education for your P&C license? View our Course Catalog for a selection of state approved CE courses.
Key Considerations for Property and Casualty Insurance Professionals
In-Depth Risk Assessment
Insurance professionals need to conduct thorough risk assessments for clients. Understanding the specific risks associated with various properties or businesses is essential. This includes evaluating the location's susceptibility to natural disasters, the condition of the property, and the nature of the business to determine appropriate coverage.
Policy Customization
Every property or business is unique, and cookie-cutter policies often fall short. Insurance professionals should excel at customizing policies to meet the distinct needs of clients. This might involve tailoring coverage limits, deductibles, and additional endorsements based on the client's risk profile.
Regulatory Compliance
Property and casualty insurance professionals must also stay abreast of the ever-changing regulatory environment. Compliance with local, state, and federal regulations is paramount. Being well-versed in legal requirements ensures that clients' policies adhere to the law, mitigating the risk of legal complications.
Claims Management Expertise
Proficiency in claims management is crucial. Insurance professionals need to guide clients through the claims process effectively. This includes ensuring timely and accurate documentation, advocating for clients with insurance companies, and facilitating swift claim settlements to minimize financial disruptions for the insured parties.
Communication, Education, & Technology
Effective communication is key in the property and casualty insurance realm. Insurance professionals should be adept at explaining complex policy terms and conditions in simple, understandable language. Educating clients about the intricacies of their policies, including coverage limits, deductibles, and exclusions, fosters transparency and trust. Embracing technology is vital in streamlining processes and enhancing client experiences. Property and casualty insurance professionals should be comfortable using advanced software for policy management, claims processing, and data analysis. Technological proficiency improves efficiency and allows professionals to offer superior service to their clients.
Navigating the Path to Insurance Excellence
Property and casualty insurance is a multifaceted domain that demands a deep understanding of risks and a commitment to providing comprehensive coverage. For insurance professionals, mastering the ins and outs of property and casualty insurance is not just a task but a continuous journey toward excellence. By staying informed, offering personalized solutions, and upholding ethical standards, insurance professionals can make a significant positive impact on the lives of their clients, ensuring a secure future in the face of uncertainties.
Why Use Success CE
The Success Family of Continuing Education Companies provides the highest quality Life/Health and Property/Casualty Insurance Continuing Education. CFP Continuing Education, CIMA Continuing Education, CPA Continuing Education, CLU/ChFC (PACE) Continuing Education, and MCLE (Legal). Continuing Education available in all 50 states in Live Insurance, Online Insurance, and Textbook Insurance formats. Learn More
Need Continuing Education? Create an Account and Get Started Today